Kıbrıs » North Cyprus Hoteliers
Ada Beach Hotel ***
Ada Hotel is a gem set on the seafront offering a heaven of unspoiled natural beauty.
A romantic hideaway, "ideal for honeymooners", embraces a wonderful sense of style, delicious food and renowned Turkish hospitality. Accommodations are provided in suites and rooms, all with sea-views, balconies and deluxe bathrooms offering a sensation of being on a yacht with the luxuries of the land.
The best sunset in Cyprus, enjoy it with the special cocktails of ADA Hotel! Dining at Ada is an experience in itself. We offer top French cuisine by one of the best known chefs on the island. Our Turkish kitchen prepares the freshest meats and fish over a open flame charcoal grill. Dine under the stars or in our beautiful, seaside dining room. Food service and snack bar available at the pool. Roof Garden Bar offers panoramic views of the turquoise waters and mountains.
Number of Rooms: : 76

Number of Beds : 140

Address : Alsancak-Girne

Telephone : +90 (392) 821 82 36 -37-38-39

Fax : +90 (392) 821 25 09

Email : info@adabeachhotel.com

Web : www.adabeachhotel.com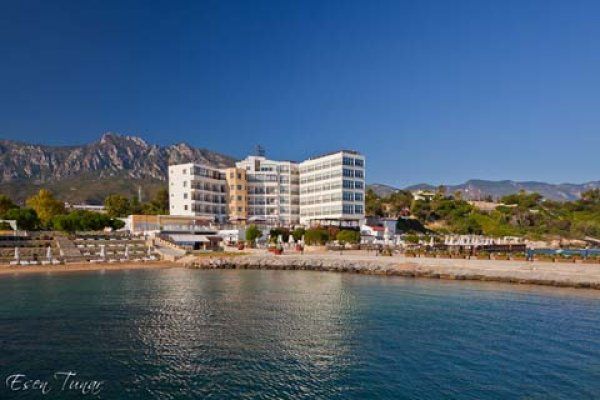 23.10.2012