Kıbrıs » North Cyprus Hoteliers
Rocks Hotel & Casino *****
Set in the heart of Kyrenia, this luxurious hotel is in a perfect seafront location offering a high standard of stylish accommodation and good facilities
The Rocks Hotel is perfectly situated on the seafront, in the centre of Kyrenia, a few minutes' walk to Kyrenia harbour, the shops, bars and restaurants. It offers a high standard of accommodation to complement its excellent location, with a range of facilities to match.
The swimming pool, which is situated on the opposite side of the road to the hotel, overlooks the stunning coastline and offers ample sun loungers for those who prefer to swim in the sea. Breakfast and dinner are open buffet and served in the main restaurant, however there are various different bars and restaurants for you to try.
The hotels facilities include a Health and Beauty centre where you can pamper your mind and body with one of the numerous treatments available, including a Turkish bath, sauna, massage and gym.
Number of Rooms: : 156

Number of Beds : 314

Address : Kordonboyu St.Girne

Telephone : +90(392)650 04 00

Fax : +90(392)650 04 04

Email : info@rockshotel.com

Web : www.rockshotel.com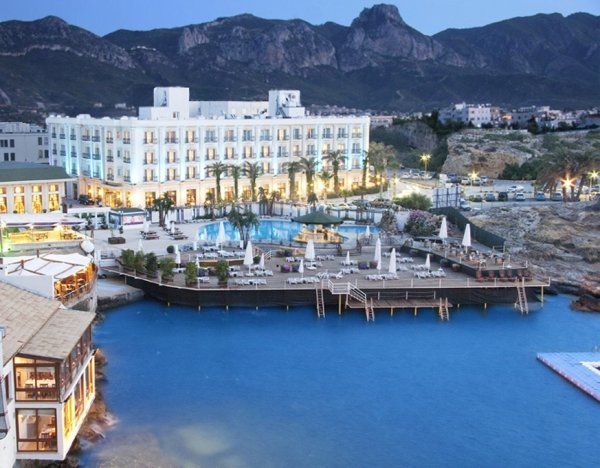 27.10.2012