Kıbrıs » North Cyprus Hoteliers
Exotic Hotel **
The hotel is between Karpaz and the city of Famagusta at the Iskele Boğazı area. As a cozy and friendly family hotel it is ideal place to stay for the guests that would like to visit Karpaz and Gazimağusa area. It has total 22 rooms with sea view. All rooms include air conditioner, satellite TV, wireless internet, hair dryer, telephone, mini bar, 24 hours hot and cold water, safe, bath and balcony. However it is not convenient for disabled guests.
Hotel has two restaurants; Kıyı restaurant and Exotic restaurant. The Kıyı restaurant is at the seaside, serve traditional Cyprus cuisine and fish to guests at hotel and Cypriots as well . Exotic Restaurant is for breakfasts and for special events like weddings and engagements.
Hotel has two pools one for children and the other one is for grownups with separate aqua slides. The hotel is also providing dry cleaning service.
Number of Rooms: : 22

Number of Beds : 44

Address : Ä°skele, BoÄŸaz

Telephone : +90 (392) 371 28 81- 85

Fax : +90 (392) 371 30 12

Email : exoticmirillo@superonline.com

Web : www.cyprusexotic.com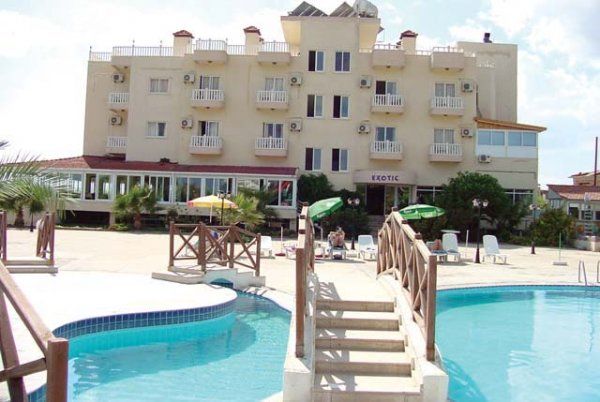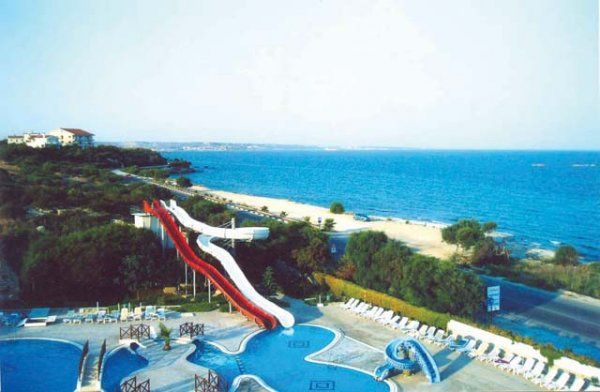 24.10.2012