Cyprus » Fauna Watching
Fauna Watching in North Cyprus

During your stay in Northern Cyprus you will find many things to see and do. As a nature lover, you may explore the orchids, endemic plants of Cyprus and its the endless beaches, observe protected turtles, wild donkeys, butter fly, its natural beauty which hosts many species of plants, and wild life, and experience the rural life unchanged for centuries, with the flavor of eco-tourism.
Bird Watching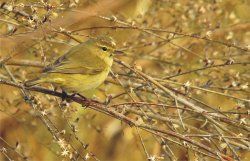 The location of North Cyprus with Europe to the north, Africa to the south middle east to the east, indicates that millions of migrating birds during all seasons is visiting North Cyprus by many species. More than 370 bird species in Northern Cyprus can be watched at different times of the year, especially in spring and autumn. In terms of bird watching, Northern Cyprus is one of the richest places in the Mediterranean.
Especially March to May, foreign birdwatchers prefers to visit to North Cyprus to observe Bee-eater, Roller and Hoopoe, Blue cheeked Bee-eater, Bimaculated Lark, Citrine Wagtail and Richard's Pipit. During summer visitors could find endemic species named Cyprus Warbler, Cyprus Wheatear that can be seen at the Beşparmak mountain range. In Autumn there is a chance to sea Green Sandpipers, Ducks, Flamingos, Robins and Chiffchaffs , Honey Buzzards and Marsh Harriers as well. In winter due to its pleasant climate, Cormorant, Lapwing, Skylark, White Wagtail, Robin, Blackbird, Song Thrush and Wallcreeper prefer to stay in North Cyprus.
Please visit www.kuskor.org to find information on Bird Migration Routes and the convenient places to watch birds.
Wild Donkey Watching
Wild Donkey Watching

Among the animal species living in Cyprus, wild donkeys have definitely a special place and role. The presence of these beautiful-innocent looking eyes, hard-working, loyal, and easy going animals, Karpaz, is one of the most attractive places among special interest Tourism alternatives of Cyprus. Wild donkeys living freely within the National Park of Karpaz are followed with great interest by the visitors of Northern Cyprus. Natural texture of the Karpaz region creates good living conditions for donkeys. Do not surprise if they approach your car and say "hi".
Caretta Caretta Watching
Caretta Caretta Watching

Do you know that there are more than 20 nesting areas in North Cyprus. Help young ones to find their way to Mediterennean sea. There are two species of sea turtles which prefer the beaches of Northern Cyprus to lay their eggs every year. These are the Loggerhead (CarettaCaretta) and the Green Turtle (Chelonia Mydas). More than 200 sea turtles of both types visit Northern Cyprus every year. The best time to watch egg laying process is the end of June and the beginning of July. Hatching occurs during the month of August, especially at the head end of August and the beginning of September. If you want to witness this interesting adventure, visit Alagadi, Mediterranean and Karpaz beaches during your stay in North Cyprus.
Butterfly Watching
Butterfly Watching

More than 50 butterfly species could be found in North Cyprus. The followers of the Species of Red Admirals, Painted Ladies, Cabbage Whites, Brimstones, Orange Tips, Eastern Festoon, Two-tailed Pasha, Hawk Moths, Death's Head, Humming Bird Hawk Moth and Swallow Tail butterfly are expected to visit North Cyprus for butterfly watching. Northern Cyprus is also a stopover point for migratory birds as a result of its geographical location.