Kıbrıs » North Cyprus Hoteliers
Bellapais Gardens Hotel Boutique
Bellapais village ,which was a old Greek village ,is located in the foothills of the Five Finger Mountain range. The name of the village is coming from 300 year old Bellapais Abbey. The Abbey is one of the best examples of the Gothic Arch Art around the Mediterranean.
Bellapais Gardens at the conservation area of the splendid Monastery has 17 luxury and classics villas that reflects the atmosphere of the village. You could observe all colors of green at the wide almost botanic garden of the facility.
The famous yellow stone and gothic arches were used at the Restaurant and Lobby area. Additionally, classics old furniture of the family memorials, wooden chests, paintings, rugs and many others were used at the decoration of the Bellapais Gardens. To reflect the atmosphere of classic Village at the mountain side, wickerwork rafter were used at the roof of the Villas. The classic furniture and paintings were used to decorate the Villas of the Bellapais Gardens.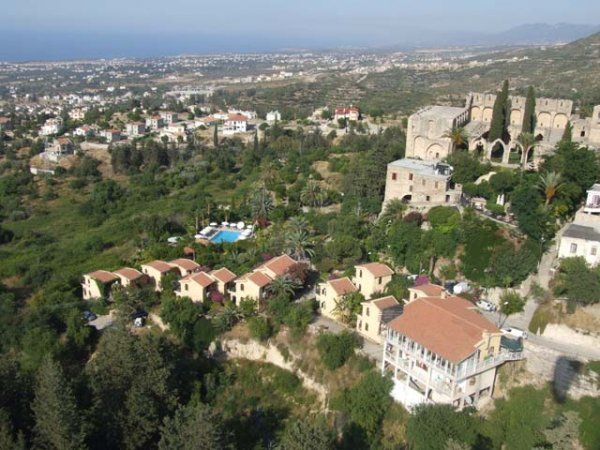 23.10.2012