Kıbrıs » North Cyprus Hoteliers
Altınkaya Holiday Resort Holiday Village
Ideally situated just over a mile from the historic village of Bellapais and 1 mile from the centre of Kyrenia, the family run Altınkaya Holiday Resort is a collection of twin-bedded studios, bungalows and deluxe hotel rooms set in two distinct complexes, each with its own freshwater swimming pool.
There is a excellent choice of accommodation at Altınkaya. The standard studios and bungalows are comfortably furnished and decorated and benefit from air-conditioning, satellite television, refrigerator, tea and coffee making facilities, balcony and shower/WC. Most of these units are of the galleried type, where the bedroom is located upstairs with a open plan lounge and private facilities downstairs.
The deluxe rooms are housed in their own impressive building overlooking the larger of the two freshwater pools, offering higher standards of decor and furnishing, each room is beautifully furnished and benefits from air-conditioning, hairdryer, full-sized bath with shower and WC.
Number of Rooms: : 69

Number of Beds : 138

Address : Bellapais Yollu, Girne

Telephone : +90 (392) 815 5001

Fax : +90 (392) 815 5003

Email : altinkaya@altinkaya-cyprus.com

Web : www.altinkaya-cyprus.com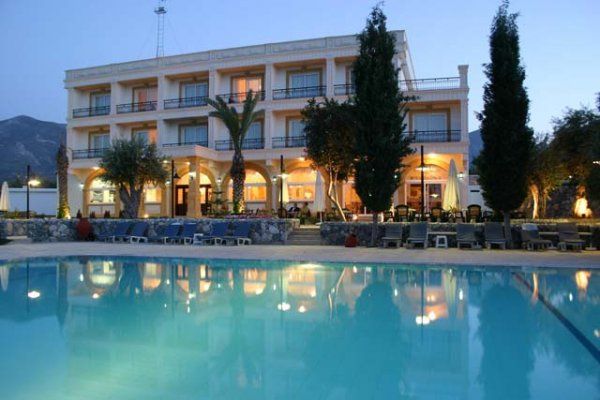 23.10.2012